How To Play Perfect Pairs Blackjack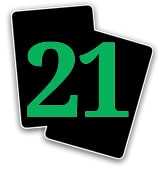 Perfect Pairs blackjack is classic blackjack with an added bonus bet. When placing the standard blackjack wager, players are also able to place a bet on a perfect pairs bonus in hopes of receiving matching cards in their hands. It can be thrilling, but is it worth it?
Where can I play Perfect Pairs blackjack?
Perfect Pairs blackjack is most popular abroad, but it is available in many domestic casinos in the US as well.  In addition, reputable online casinos also offer Perfect Pairs BJ, including the brands seen on this site. All online casinos featured throughout this guide are based outside of the United States and are operating legally within the industry.
Best Online Casinos To Play Perfect Pairs Blackjack For Real Money In 2023
Is There A Perfect Pairs Blackjack Mobile App Available?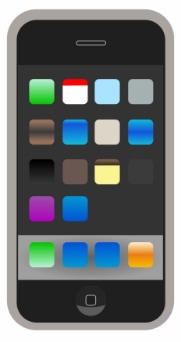 Each of the online blackjack casinos you see above offers a web-based, mobile-optimized casino app that can be used across most smartphones and tablets.  Since the apps are web-based, no downloads are required. In addition, you can manage your account, make deposits and request payouts from your mobile device.
Is Perfect Pairs Blackjack Available At Live Dealer Casinos Online?
Our recommended online casinos have not yet added Perfect Pairs blackjack to their live table games menu. While we do not have a specific timeline for this to change, we have seen these online casino destinations expand their live dealer blackjack options over the last year, so it is certainly possible that this popular game will make it to the menu in the not so distant future.
What are the differences between Perfect Pairs blackjack and Classic blackjack?
Compared to classic 21 gameplay, Perfect Pairs is the same. The only difference between the two is the bonus bet. In Perfect Pairs blackjack, players can bet on receiving a pair with payouts corresponding to the type of pair received.
Mixed pairs: pairs with different colors and suits.
Colored pairs: pairs with the same color, but different suits.
Perfect pair: pairs with the same suits.
Perfect Pairs blackjack strategy
Since Perfect Pairs is identical to classic blackjack, players can refer to our classic blackjack strategy guide. With the inclusion of the bonus bet, it is important to know the odds and payouts available to players. In an eight-deck game, the chances of getting a perfect pair are only 1.7% with a payout of 25:1 or 30:1, depending on the game.
Chances of getting a mixed or colored pair are not much higher, with payouts of 6:1 and 12:1, respectively. These payouts could also be 5:1 and 10:1. Regardless, with roughly an 8% chance of receiving a pair, the bonus bet is not smart for long-term success.
FAQs
Is free play available?
Yes! The online casinos featured on this page offer free play for Perfect Pairs as well as other blackjack games. Playing for free is a great way to get used to the online gaming environment and to try games out to see how you like them before investing any real money wagers.
Do I need to know how to play classic blackjack in order to play Perfect Pairs?
Yes. Perfect Pairs is the same game as classic blackjack, just with an added bonus bet, so basic knowledge is needed for success. But if you're new to the game, don't worry. There is a very small learning curve for playing blackjack. Its a very easy game to learn.
What makes Perfect Pairs different from other blackjack games?
The option to bet on receiving a pair is the only difference between Perfect Pairs and classic 21.