Zappit Blackjack- What Is It And How Do I Play?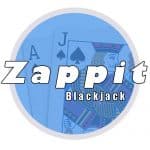 Zappit, a variation of blackjack created by game inventor Geoff Hall, adds an extra spin to traditional 21. If the player receives a hand of 15, 16, or 17, they can choose to "zap" their cards and receive two new ones. However, to offset this advantage, all remaining hands push if the dealer gets a 22.
Where Can I Play Zappit Blackjack Online?
The casinos featured on this page offer Zappit Blackjack games on their game menu.  These sites are legally operating offshore with individual licensing or are owned and operated by a parent company that possess multi-jurisdictional licensing.  These sites have been personally vetted by our team of experienced gamblers, and offer a secure, high quality and immersive gaming experience.
Best Online Casinos To Play Zappit Blackjack In 2023
Can I play Zappit blackjack on my mobile phone or tablet?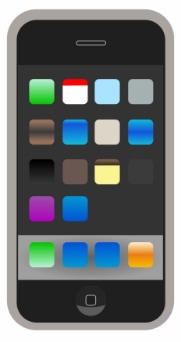 Despite not being as popular as standard blackjack, Zappit is available through the mobile casino apps offered by the brands you see on this page. These mobile optimized applications utilize responsive technology to ensure compatibility across multiple devices, mobile networks and operating systems.
Rules for Zappit blackjack
The standard rules and procedures for classic blackjack also apply to Zappit blackjack. After placing standard bets, the player and dealer receive their cards.  However, if the player's hand is between 15 and 17 points, the player can zap the hand to receive a new one. There are a few key rules to understand when playing Zappit blackjack.
The player may not zap a hand that does not equal 15, 16, or 17.
The player may only zap their hand once. They may not zap their second hand or zap a split hand.
Receiving a blackjack after the player zaps their first hand is a normal 21 and only pays 1:1.
The dealer does not bust with 22; all the hands in play push.
How to play Zappit blackjack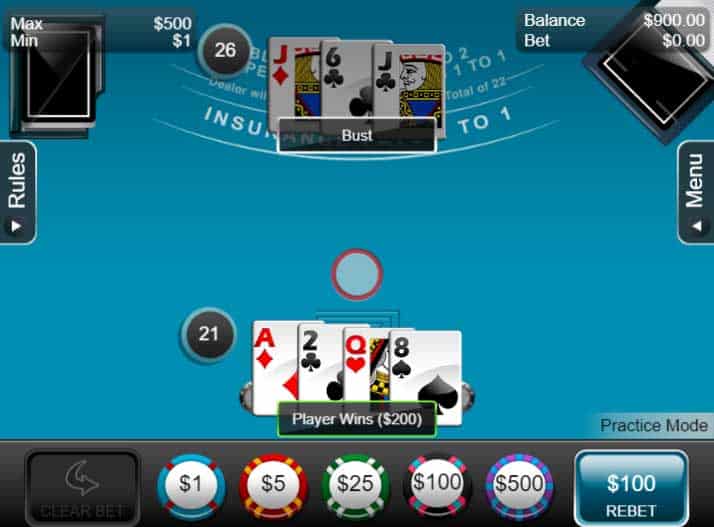 In general, players use standard blackjack strategy for Zappit blackjack. However, the added option to zap hands alters decisions slightly compared to standard 21 strategies, but players can master them with the help of the following:
Zap every unpaired hand equaling 15, 16, or 17.
Zap pairs of 8's if the dealer's upcard is an ace, 2, 3, 4, 5, 8, 9, or 10. Split the 8's if the upcard is a 6 or 7.
Zap pairs of 9's if the dealer's upcard is an ace, 9, or 10. Split the 9's if the upcard is a 4, 5, or 8. Stand if the upcard is a 2, 3, or 7.
Can I play Zappit blackjack at live dealer casinos online?
Currently, online live dealer blackjack games focus on traditional versions of blackjack. But with the rising popularity of Zappit in brick and mortar casinos, online live games are likely to surface in the future.
FAQs
Do I need to know how to play blackjack to play Zappit?
Yes. Zappit blackjack is like standard blackjack with the added option to zap your hand. This means understanding traditional 21 is important to success in Zappit. However, one of the reasons blackjack is so popular is because it is easy to learn.
How is Zappit different?
Zappit is exactly the same as classic blackjack except you can zap your hand if it is between 15 and 17.
Is free play available?
Yes! Check our trusted online casinos for free play options. Playing for free is a great way to learn how to play the game, tryout a new playing or betting strategy, or just get used to the online card game environment.